"Our Greatest Assets are our People"
Glas Civil Engineering Ltd. place a strong emphasis on its people. We continually endeavour to ensure that all employees have a chance to reach self-actualisation through continuing professional development and nurturing the development of our greatest assets. With a workforce based across the country we can offer our services nationwide to all new and existing customers.
The Glas CEL team is comprised of the following members:
2 Chartered Engineers
6 Engineers actively pursuing Chartership Status with Engineers Ireland
10 + Engineers with Minimum Qualification of Level 8 Degree.
Foremen and Site Supervisors with 30+ years industry experience.
Continuing Professional Development
We feel passionately about our employees and want to ensure that they are in an environment where they can grow and reach their full potential. At Glas CEL we give all employees the platform and support they require on their professional endeavours. Through in house learning and accredited CPD courses, our engineers are kept up to date in this continually changing environment.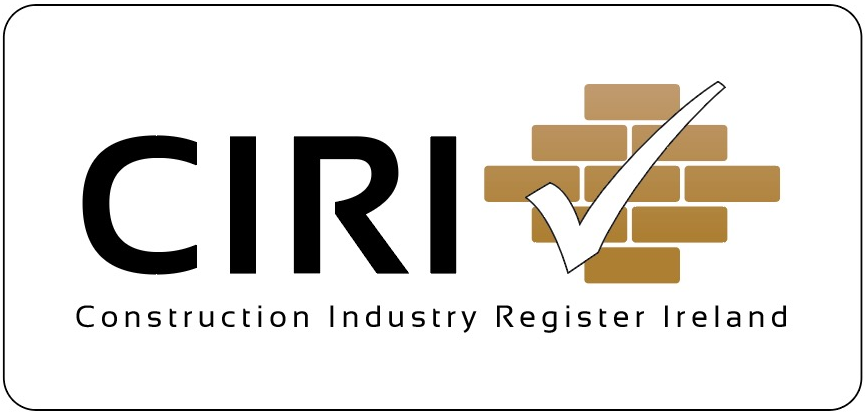 Glas CEL are proud to be a CIRI accredited contractor, ensuring that all employees across the board are trained to the highest standard possible for the tasks that they are being asked to undertake. We endeavour to improve our skilled workforce into the future, providing all employees with the time and support they need to fulfil their necessary training.

Quality Services International Ltd (QSI) provide expert assistance in ensuring that we maintain and improve our Quality Management system through extensive audits. We look to further grow this relationship as we progress in to the future.
O'Dwyer Safety Services Ltd (OSS) are employed and retained as our H&S specialists. They ensure that all sites are up to the required standard and in accordance with current Health & Safety Regulations. This ensures the safety of our employees and stakeholders involved in our operations.
Civil & Structural Ltd. provides Glas CEL with expert advice as and when required. Through working with this retained specialist we have been able to offer our clients cost and time saving solutions through innovative design and implementation.